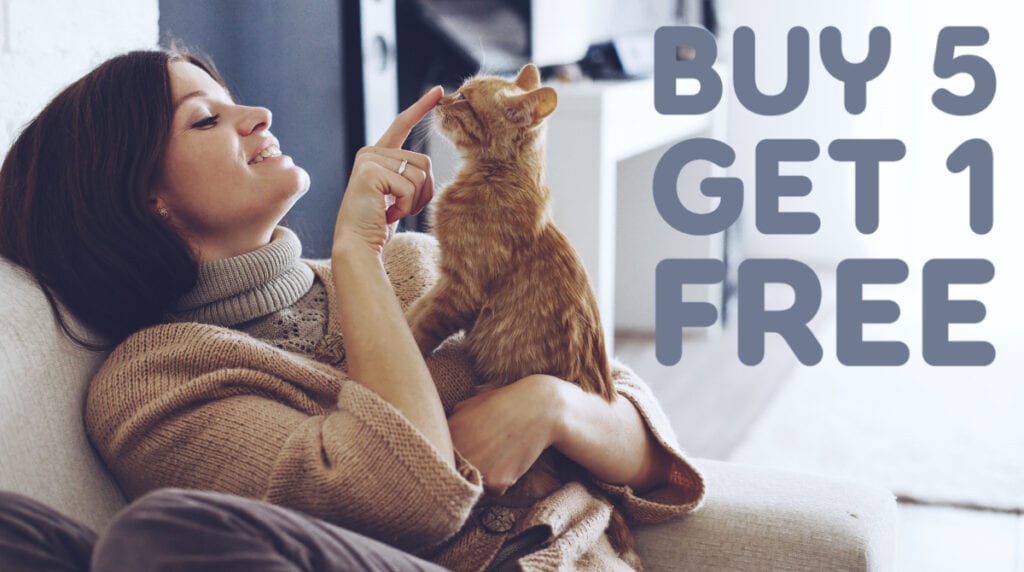 For National Adopt a Shelter Cat Month, we wanted to make sure our Veterinarians and customers had the opportunity to stock up on their favorite feline products!
So for the entire month of June, buy any 5 cat products and get 1 free! Mix and match between Flora Choice, Flex Choice Power and LysiPlus Choice for cats.
Digestion Support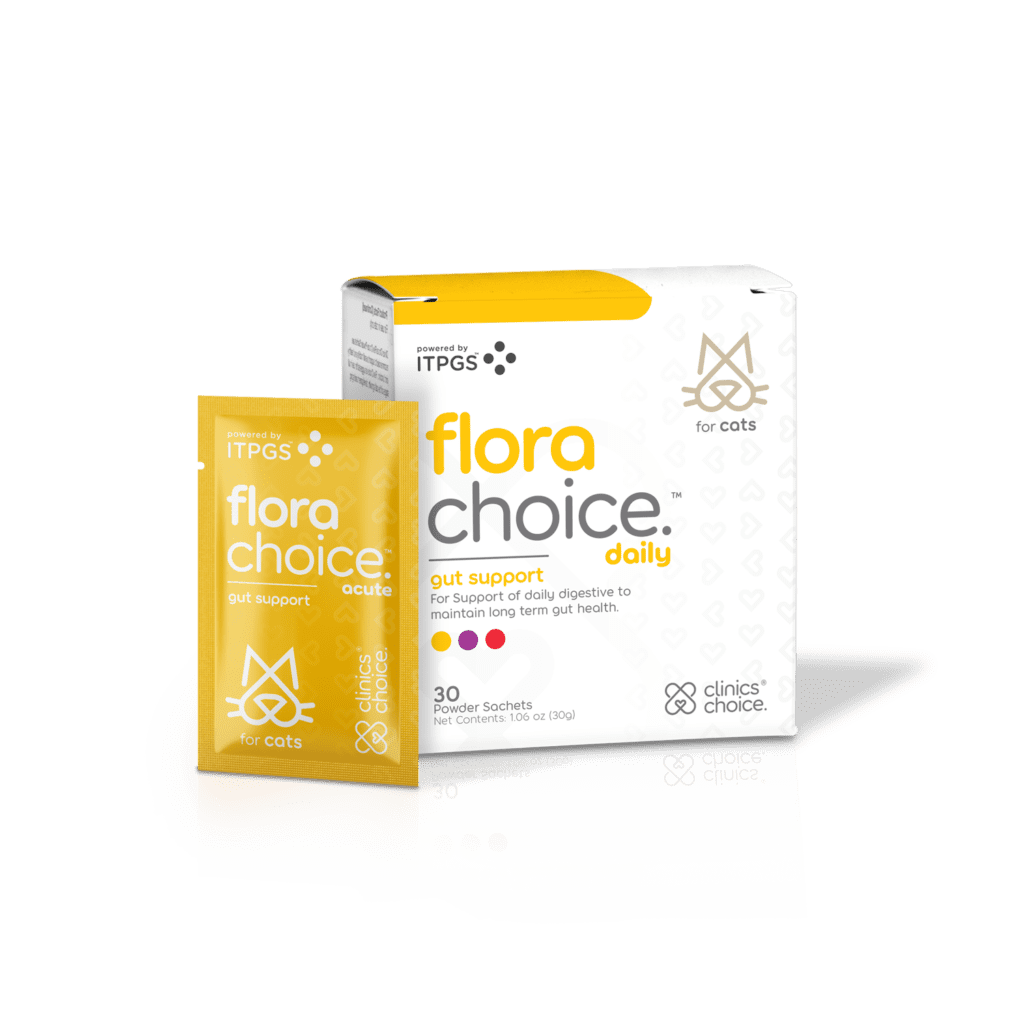 Flora Choice offers six different strains of probiotics and comes enhanced with prebiotics and beta glucans. It's designed to help maintain a healthy bacteria microbiota. Flora Choice also supports the healthy immune status of the GI tract, which results in normal nutrient absorption and healthy production of short chain fatty acids, which are beneficial for your cat!
With ITPGS™, our patent pending blend of bioactives providing additional immune support, Flora Choice has been specifically formulated for veterinary use providing higher CFUs (colony forming units) of a multi-strain product per administration compared to many other products. Flora Choice is purrrrr-fect for felines experiencing environmental stress, antibiotic therapy, diet changes and for overall gut health.
Joint Support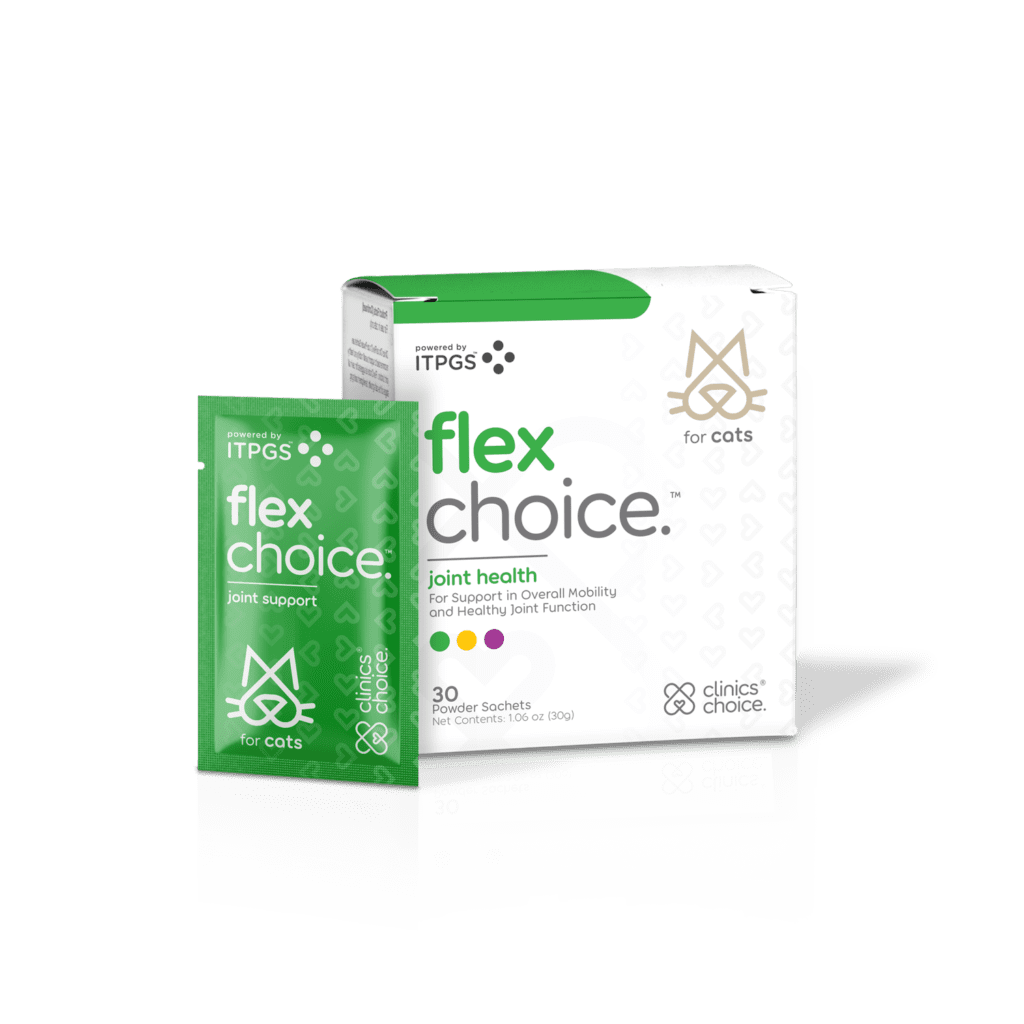 Flex Choice is our joint supplement that contains FlexPro MD®, a unique proprietary blend of 3 key ingredients – astaxanthin, krill oil, and hyaluronic acid. We added New Zealand green-lipped mussel to provide key glycosaminoglycans, or GAGs, to support the connective tissue, viscosity of synovial fluid, and the structural integrity of the joint. With Boswellia Extract and ITPGS™ technology, our Flex Choice provides long lasting joint support for your cat.
Immune Support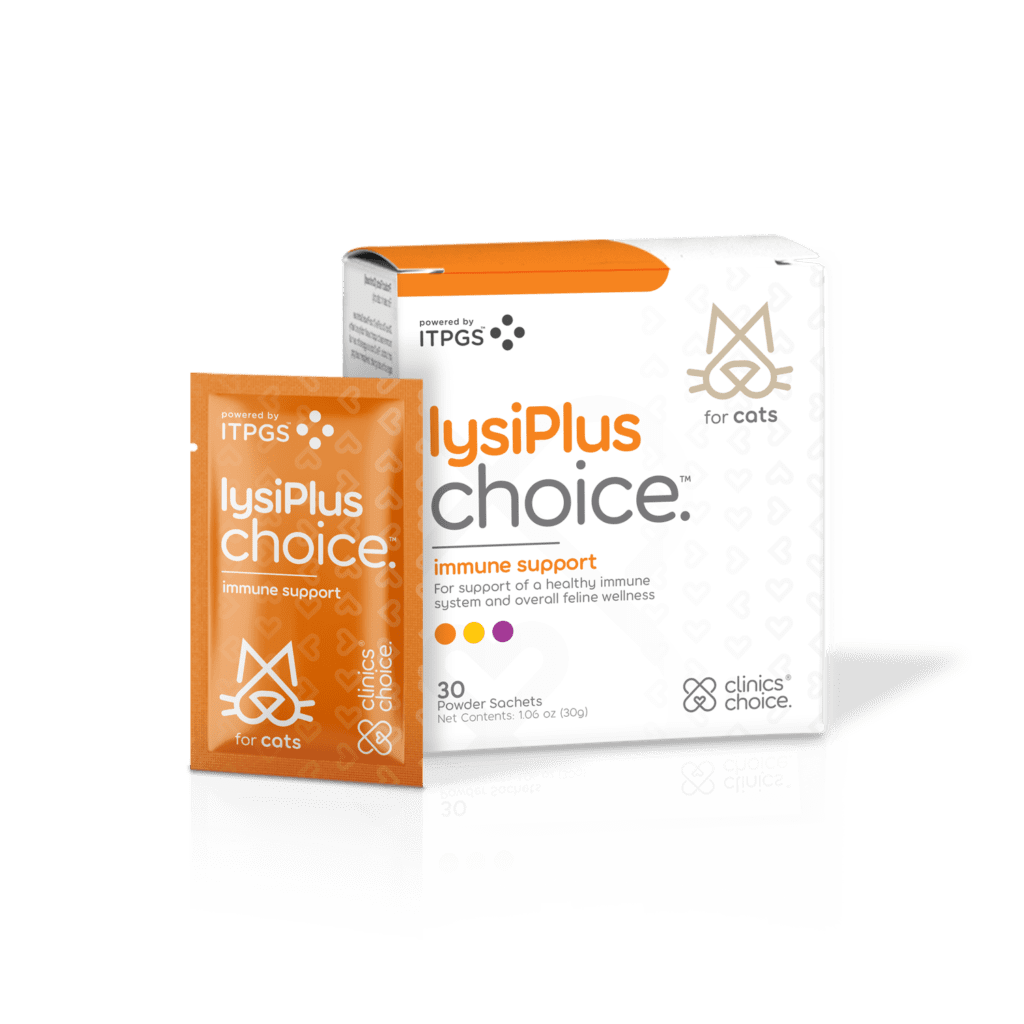 LysiPlus Choice is a daily and long term gut health supplement and is specially formulated with the amino acid L-lysine that supports enzyme production and collagen formation.
And in case you didn't know, Lysine helps cats produce antibodies and enzymes that support the immune system. It's also helpful for calcium absorption, which supports strong bones, and it helps promote healthy skin. It's important to note that a cat's body does not make Lysine on its own. As such, cats should receive this essential amino acid through outside sources like food and supplements.
Whether you're looking for joint, digestion or overall health support, Clinics Choice has the product to make sure your new shelter cat stays happy and healthy!